New Website Uploads and Updates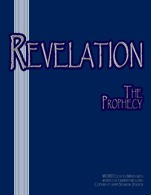 Many of you have asked for more studies, whether audios or workbooks, for different books of the Bible.  We've heard your requests and are doing our best to deliver!
Check out our newest book of the Bible collection: Psalms-The Songs. The new collection previews with Observation Bible Study Guides for Psalm 12, Psalm 99, along with Psalm 83.
New audio materials online include:
1 Kings, 2 Kings, Daniel, Luke, John, Romans, Ephesians, Colossians, 1 Timothy, 2 Timothy, 1 Peter, 2 Peter, and Revelation with more on the horizon.
Colossians also has a brand new Observation Bible Study Guide which you can print for both personal and group studies.
Additionally, we have updated the materials for all 12 Minor Prophets. The audios are now downloadable, as well as being fully edited (i.e. better sound quality).
News worthy:  The entire book of Isaiah, all 66 chapters, verse by verse, will be available as an Observation Bible Study Guide by the end of the summer.  This book has taken over 8 years to write.  There is nothing quite like it anywhere else that we know of.  We ask Who, What, When, Where, Why, and How questions of each and every one of the 1,292 verses in Isaiah. The Word speaks for itself.
HIStory Now In Print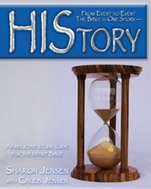 Over 13 years in the making and HIStory is finally published.  Not only is it published, but it's being sold at a very reasonable price ($19.95 plus shipping for a 438 page text book).  If you haven't checked out HIStory you really should. It's an overview of the whole Bible, using the inductive study method, showing that event after event the Bible is really only One Story - HIS Story!
It can be purchased through our store (just use the red "Store" button), or at Amazon. Click here to go the Amazon HIStory page.
YouTube
We are finally up on YouTube!  Well... we have five videos up,  but tons of others waiting to be uploaded!  Oh, and Maskil, WORD Center's musical outreach, has videos up, too!
As time goes on you will find more and more excerpts of Inductive Expository Bible Teaching covering each book of the Bible.  You will also find special subjects that need to be spoken aloud to the church at large—all taken straight from Scripture. We don't use Scripture to teach—we teach from Scripture!
Check out our video below, which was adapted from the audio series "Matthew 13 — The Mysteries".
Click on the YouTube page (under Blogs & Videos) to view the rest.